About Us
The San Jacinto College Small Business Development Center (SJC SBDC) provides business consulting, training and solutions to entrepreneurs of small and emerging companies. Start-up and growing businesses meet with professional consultants to evaluate financing alternatives, develop loan packages, review and update business plans and strategies and access financial check ups and recommendations. Evaluate new market opportunities selling to the federal, state and local governments and to customers outside the United States.
Business owners and their employees utilize modern classrooms at the SJC SBDC to learn and expand their current knowledge of critical business tools and technology skills led by experienced entrepreneurs. Custom training is available on site or at your location. In addition, the SJC SBDC provides full service conference space for special events and meetings.
For answers to your everyday questions, visit our FAQ Page.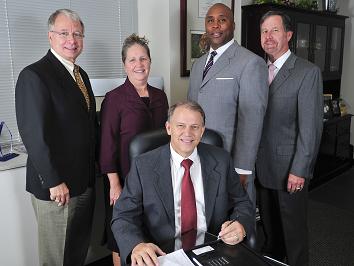 Tom Shirreffs, Sandy Vanya, Richard Prets, Todd Scott & Gary Bucek